The greatest advantage of our copper strip lies in its strength, good cold working properties, good bend ability & solder ability, electrical conductivity. These are the characteristics of the product ensures problem free manufacturing operations with high yield.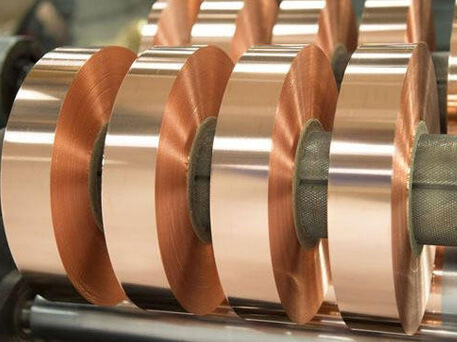 Edge Type : Square, Full radius, Half Radius
Hardness: Annealed, Quarter Hard, Half Hard, Full Hard
* As per IS, BS, ASTM, EN Standards or as per customer requirements.
Production Range:
Width : 2.00mm – 5.00mm
Thickness: 0.15mm – 6.35mm